Are you trying to put together a menu for Mother's Day, a graduation party, or Memorial Day? Here are a couple of ideas.
Try this recipe for

Baked Spaghetti with Cream Cheese

with French Fried Onion Rings on top (the secret ingredient that makes this spaghetti memorable). You can make it ahead and serve it to a crowd. Here's what one reader recently wrote about it:
My boyfriend's son grew up in Finland and the first time he came to visit us, I made this for one of our dinners. He loved it so much, he begged me to make it a second time before he left. Now it's mandatory that I fix it any time he comes to visit. --R.A.
Whip up these

Soft Bread Machine Breadsticks

using the DOUGH cycle on your bread machine. I recently revised and updated this recipe and gained a couple of pounds in the process--Oof! So hard to resist.
Great recipe turned out amazing! So soft and everyone loved them! Used half and half as my milk. Beautiful and delicious! Bread machine did most of the work. Thanks for sharing. --Heather B.
---
Announcing a new feature on saladinajar.com
Did you forget the name of a recipe you read about in one of my emails but can't find the email?

Do you remember reading a bread machine or yogurt tip and want to reread it?

Are you new to my website and want to catch up on old newsletters?
Now you can access my previous email newsletters on my website whenever you want. Here's where to find them:
Go to any page on saladinajar.com.
1. Look at the categories across the top of the page. Hover the cursor over the "About" page and you will see a drop-down labeled "Newsletters." Click on it and browse for what interests you.
2. Go to the very bottom of any page, and you will see the word "Newsletters." Click to look around.
Besides newsletters, you can see pictures and links for products I've recommended in the last few months. You will also see a link to my Amazon store. When you buy something from Amazon and start your search in my "store," I may receive a small commission at no extra charge to you.
​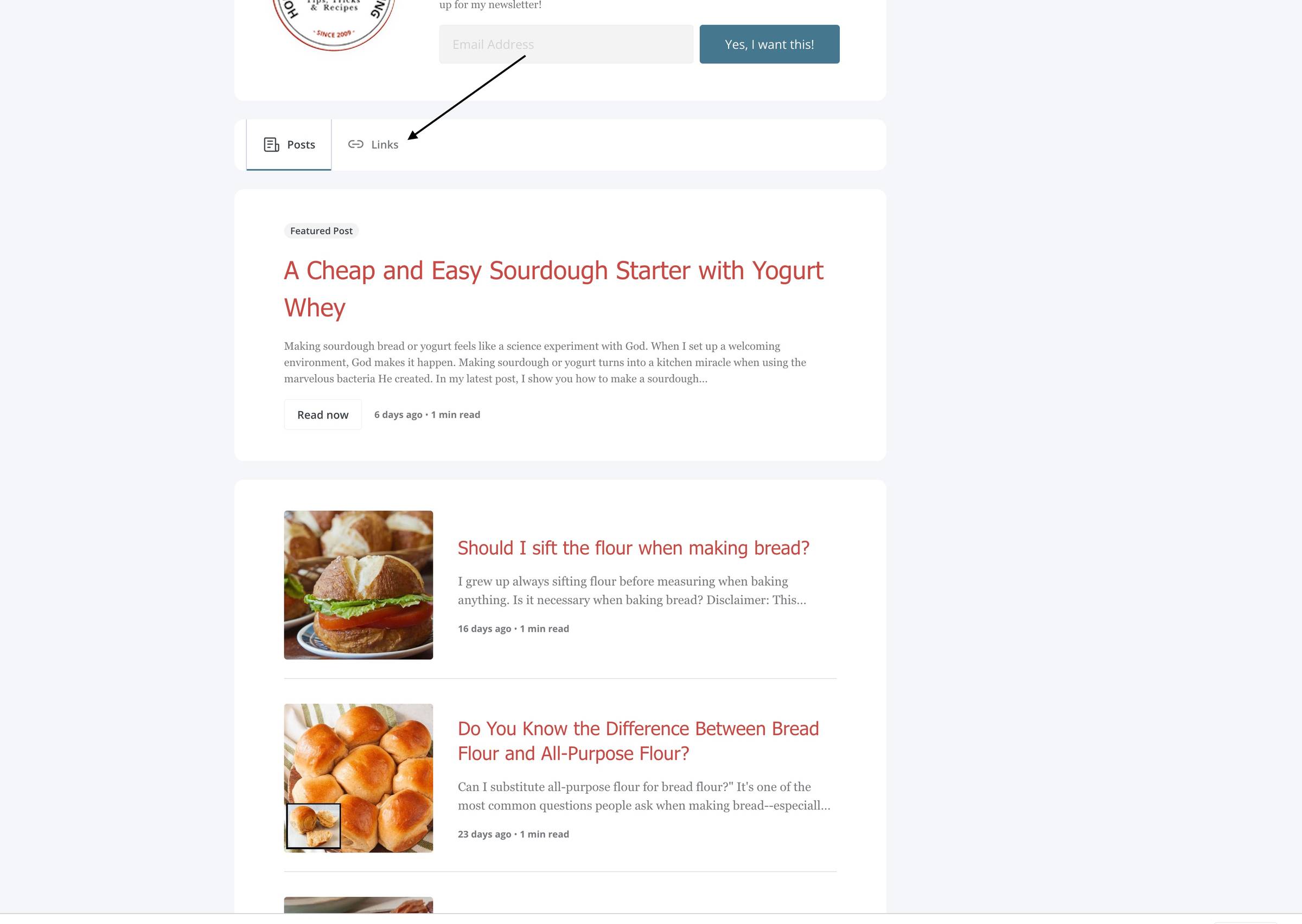 If you prefer, click this link to go there right now.
Note: I'm going to take a break for the last half of this month to rest and catch my breath. I may not answer emails as fast as usual, but I will get to them eventually.
Blessings,
Paula